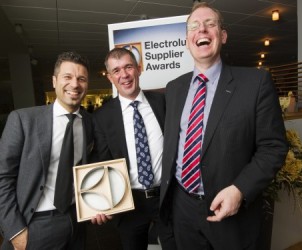 Electrolux Supplier Awards 2013 winners
---
20 november 2013
Electrolux held its first ever Supplier Awards event on November 20, 2013, celebrating its top direct material suppliers from around the world and selecting twelve winners out of 3,000 potential candidates.
"It's extremely important to acknowledge the excellent performance of our key suppliers and highlight the value they bring to Electrolux," said Gregoire Letort, Chief Purchasing Officer. "We really appreciate the commitment of our long-standing and newer partnerships."
From materials and components like ceramic glass, motors, plastics and electronics to transportation, the Supplier Awards recognize suppliers for their highest standards of quality, innovation, performance, service, cost, on-time delivery and sustainable practices.
Thirty finalists gathered for a one-day event at Electrolux headquarters in Stockholm featuring a supplier showcase on innovation and productivity, a tour of the Group's newest products and the awards ceremony.
The winners of the Electrolux global Supplier Awards for 2013 are EuroKera (two awards), Jones Plastic and Engineering, Inplac, Benedict, Chunju, Huntsman, Nuova Star, Daerim Precision, Sanhua AWECO, Carel Industries, and Maersk.
Press release in pdf
On the Electrolux homepage further details are available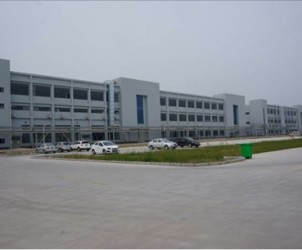 Opening of our production plant in Wuhu
---
24 may 2013
Wuhu Sanhua Industry Park