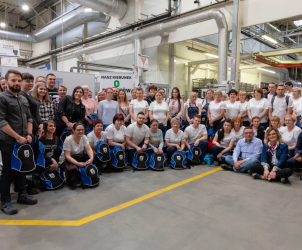 MAY 2019: PHILIPS AWARD
---
20 may 2019
Our client PHILIPS officially gave a special recognition and gifts to Boiler Team (Tychy Plant) on 13 May 2019. An outstanding quality improvement of our products and a positive feedback from the auditors encouraged Philips to arrange a token of appreciation for the team.

Additionally, Boiler Team received ZERO PPM certificate for the results achieved in February. None of the boiler parts produced at our factory was found defective by PHILIPS plants.

Sincere congratulations to APZ Boiler Team and wish a continued success to all APZ Teams.